Good Morning Lagos - Butter
*THIS ITEM IS MADE TO ORDER AND WILL BE SHIPPED JUNE 25
Good Morning Lagos 
You probably don't associate Nigeria with skateboarding, but thanks to our friends

 

WAFFLESNCREAM, the Lagos skate culture is Alive and and thriving. Headed by the charismatic Jomi Bello, they are the leading skateboard company in Nigeria and have created the first and only skate shop in the region.
Lagos was hit hard by the recent pandemic, and the Wafflesncream shop had to be closed down for a while, but they are back up and running now, and to celebrate we are releasing this 

collaborative limited edition item.
Design is A collaboration between Jomi Bello and Jack Ferg, featuring culturally significant land marks, people and foods of Lagos. Originally this project was going to be raising funds to build the first concrete skatepark in Nigeria, but now, ALL PROCEEDS of this project are going directly to the wafflesncream skate fund. The Skate fund is a selfless initiative by the team which allows the local customers to purchase skateboards and equipment at an affordable price. Skateboards are expensive, so every time someone buys a board, 50% of the price is covered by the skate fund, leaving only 50% to be payed by the customer.
PLEASE WATCH ABOVE FEATURE FILM 'MANGO' BY WAFFLESNCREAM FOR INSIGHT INTO THE SKATE CULTURE IN NIGERIA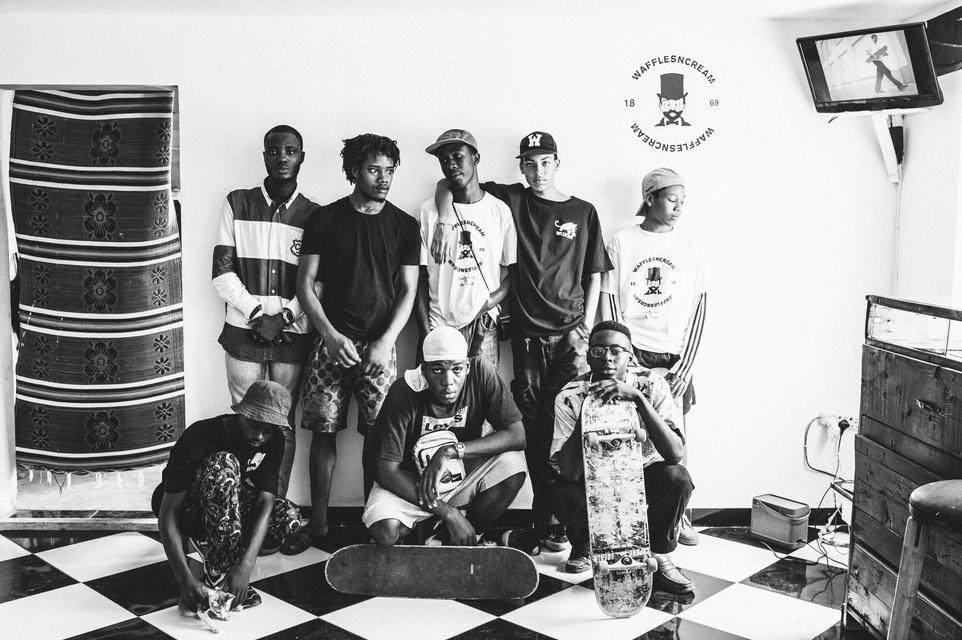 regular fit

Take your usual size
*PLEASE CHOOSE CAREFULLY WE CAN EXCHANGE OR GIVE STORE CREDIT, BUT NO REFUND.